Description
True HSV Imaging supercedes Videostroboscopy.
High-speed videoendoscopy (HSV) captures the true intra-cycle vibratory behavior of the vocal folds, overcoming the limitations of videostroboscopy for more accurate objective quantification methods.The intracycle vibration seen when viewing videostroboscopy displays an illusory "slow motion", produced by sequencing different phases of the glottal cycle, it's not real and will completely fail for voices with middle and high degree of dysphonia because of the dependency on a "good" pitch tracking through microphone.
High speed videoendoscopy overcomes the limitations of stroboscopy and offers a true and real view at the vocal folds.
lingWAVES 4 HSV, a commercially available and tested system for high speed videoendoscopy, offers a wide range of valid, practical and clinical relevant information for laryngeal assessment based on modern streaming high speed capture technology.
Smart Hardware with Streaming Technology
They huge and heavy in the past – high speed cameras. The new lingWAVES 4 HSV camera is super lightweight – with a weight of only 270g (0.59 lbs) it is the most smart camera available on the market, easy to hold in a hand.
New Thunderbold 3 (TB3) streaming technology enables long term recording.
This new camera uses streaming technology: In the past HSV cameras stored captured pictures within the memory of the camera with hardly 4 seconds recording time. Today we use Thunderbold 3 streaming for a direct and real-time transfer of pictures to the computer memory. This enables customers to record 60 seconds and more – in high speed.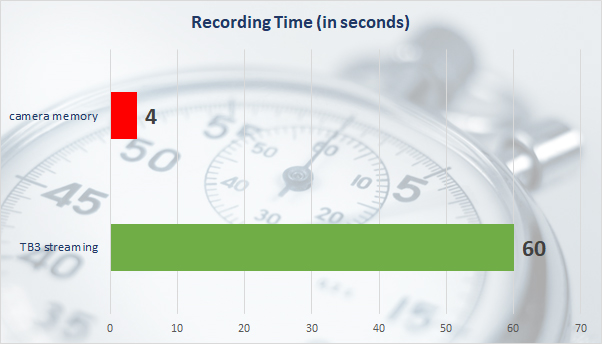 And the whole procedure starting from taking the video from a client, doing a report and saving data takes less than 10 minutes – a new time dimension in this field (in the past it took at least 45 – 90 minutes)
lingWAVES 4 HSV comes complete with a ready-to-run powerful workstation notebook and a modern LED light source for perfect illumination combined with an optimized rigid endoscope.
Camera and Light Source Specifications
Our high speed camera has a maximum resolution of 1.440 x 1.024 pixel – color. Full lens rigid endoscopy recordings are made at 4.000 fps. Higher frame rates are possible at lower resolution up to 8.500 fps.
A powerful LED light source is part of lingWAVES 4 HSV with long life LEDs and light power regulation.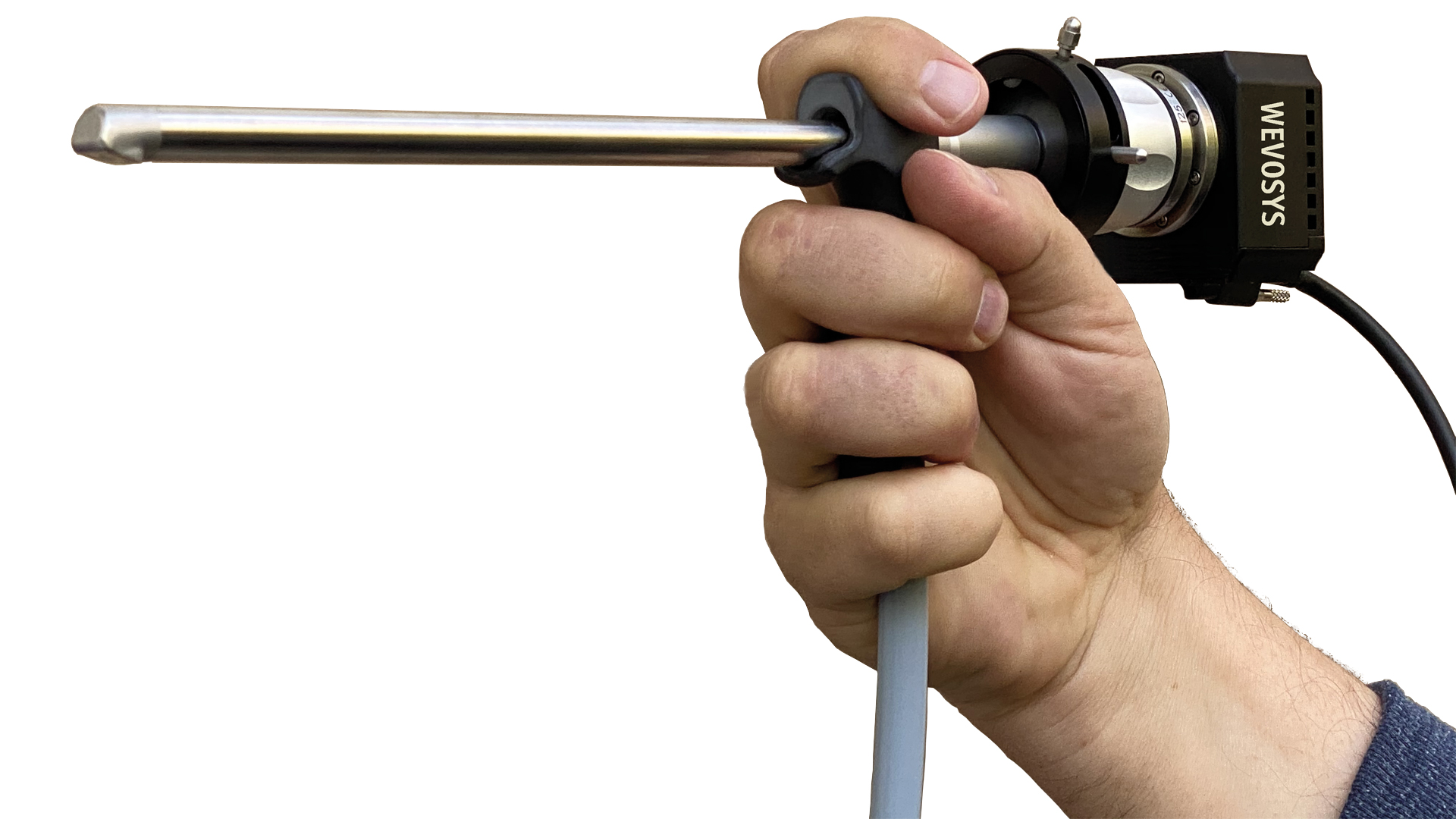 lingWAVES 4 HSV – Sample Video
View More Videos on the WEVOSYS server
Modern Workflow Application
The lingWAVES 4 HSV module integrates seamlessly within the newly developed lingWAVES 4 system with fast access and encrypted patient database as well as workflow user interface for fast and reliable assessment work.
lingWAVES 4 new Interface
How to use the lingWAVES 4 Interface to manage clients and data
lingWAVES 4 is a completely new application that meets recent standards and requirements for clinical work:
New user interface optimized for clinical workflow and touch UI with dark or white mode
Fast and secure/encrypted patient database with automatic backup
Stand alone and client-server use
Clinical data interfaces: HL7, DICOM and GDT
Pre-post assessment tools, clinical reports web & print
scalable text size and code classification (e.g. pathology groups)
localised for different countries
Can also be used for normal endoscopy, stroboscopy, FEES, etc.
Warranty and Support
WEVOSYS provides a 2 year Manufacturer Warranty for all hardware.
WEVOSYS also provides free software updates, email support and remote support for 3 years from purchase.
Multimedia Speech Pathology can also provide basic support and instructions.
Contact us and include your dongle number and Computer Operating System.
Or fill in the request form for support from WEVOSYS
International Remote Support is available here